couple of pics from Cadwell - not much to see really apart from some fat dude on board a CR250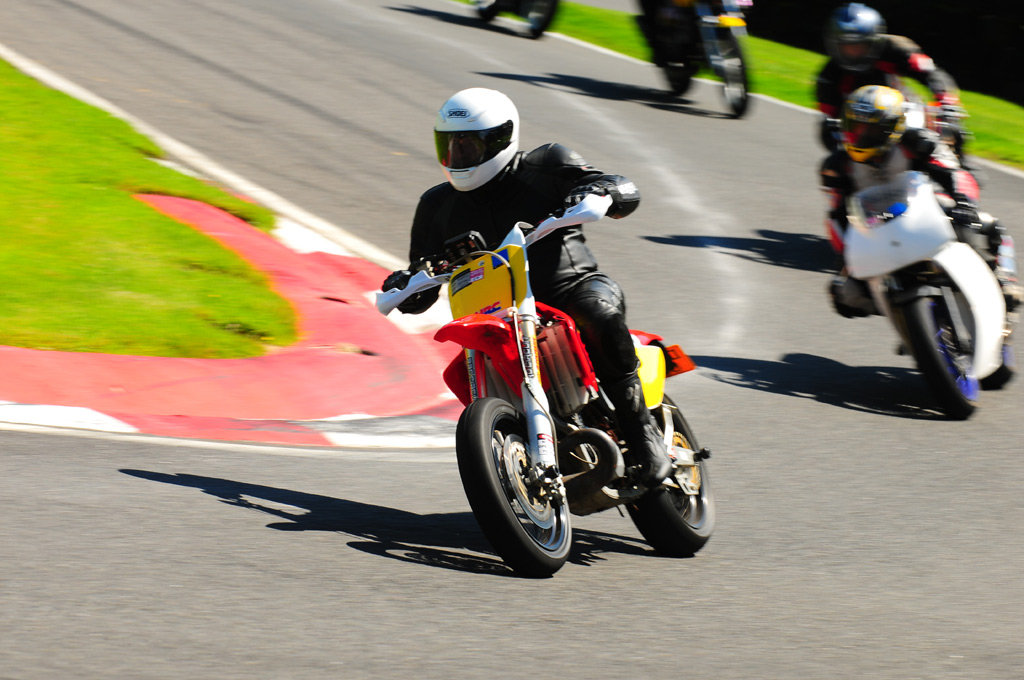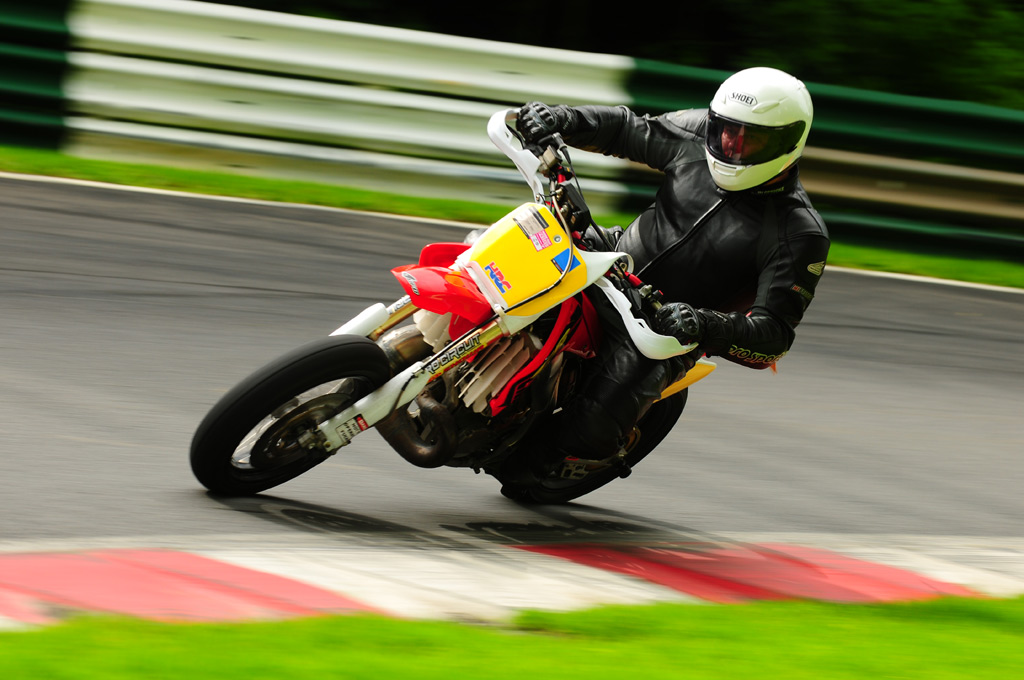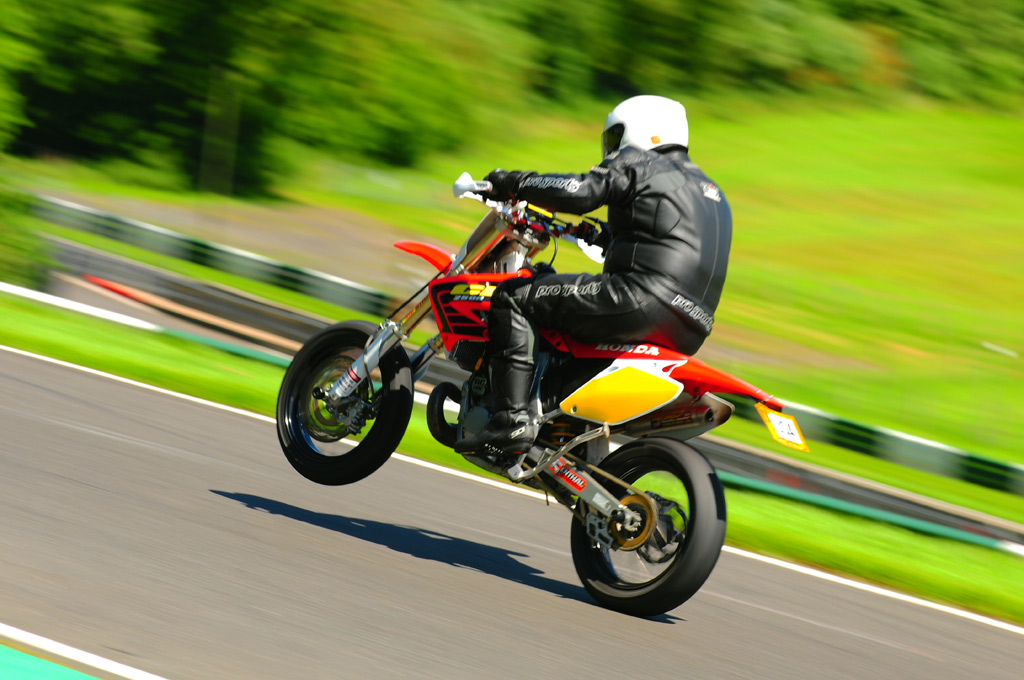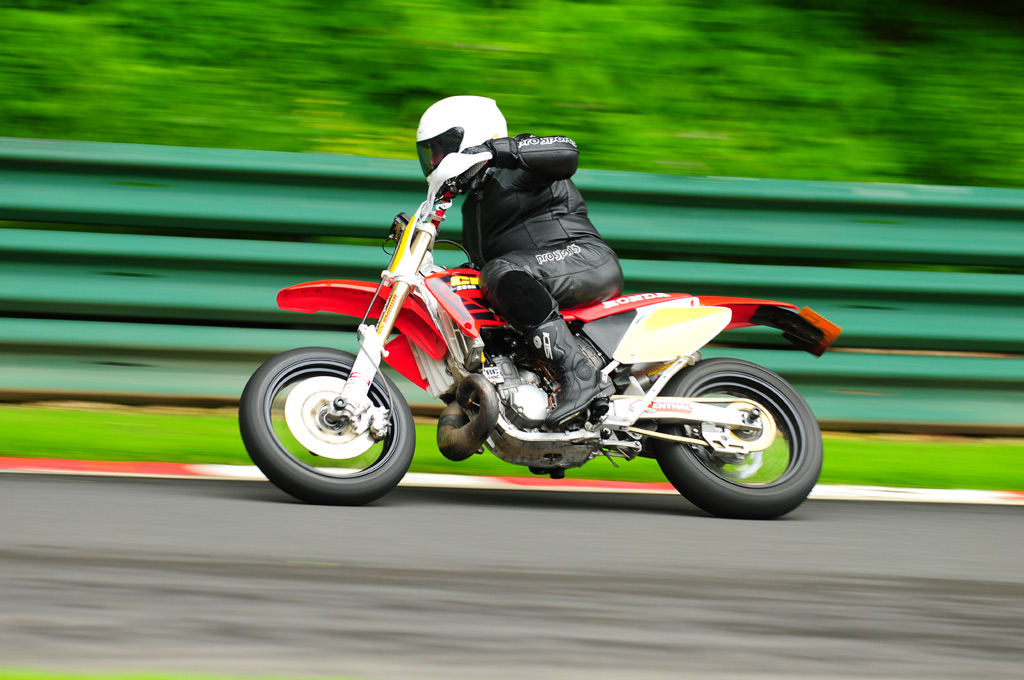 Upgrade your account to VIP status to enable the Signature feature.
---
and one of the RD350N1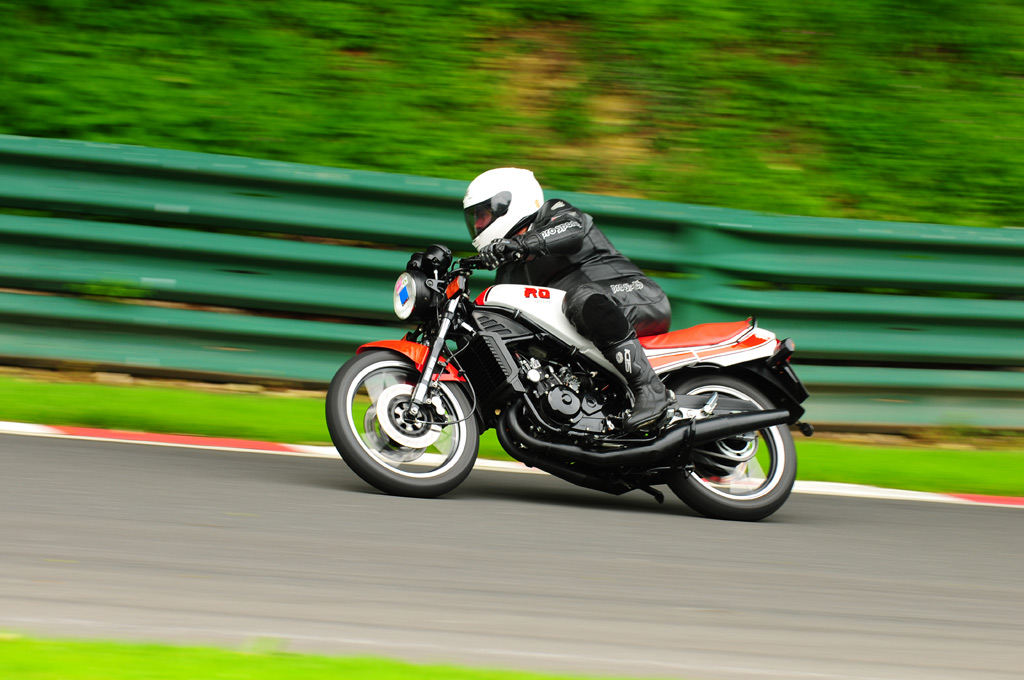 Upgrade your account to VIP status to enable the Signature feature.
---
great pics looks like fun.
---
VIP
Posts: 1899
Joined: 31 Mar 2015, 22:31
Paul theres a nice RD on ebay at the moment for buttons, there was an LC too but cannot find it/possibly deleted.
---
After 5+ months i thought it best i resurrect this thread a bit, as there are a few updates.
So in summary - after a fantastic 2016 of riding this thing on track and road, the bike over all has performed very well.

After a slightly unfortunate seizure on the back of Anglesey straight just before rocket in early June, the engine damage at the time was minimal and thanks to a new piston, slightly lean jetting and being held flat out i was quite lucky just trashing a piston (or so i thought).
So with a fresh genuine piston, barrel cleaned up away we went for several long weekends on track at Cadwell and Anglesey, Folembrey in France and lots of road use.
I have learnt much in 2016 and am no longer afraid to experiment with jetting or needle lifting, and have also learned that my ears and arse are a pretty good dyno and i just know when its right or not.
So with seeing out 2016 at varying levels of main jetting between 380 - 430 and washers between .3 - .5mm i have most conditions covered and clearly after the bikes recent full engine strip and inspection - i got it right too.

Now with the custom exhaust designed and made by Ian at Viper Racing, it was ready for some more dyno time to complete the setup and get some base settings.
Bear in mind it was previously making around 53 at the wheel for most of this year, maybe a bit less with my conservative jetting however high 40's and low 50's aint bad for something that weighs what 94 kilos (until i sit on it of course)
Instantly with the same jetting and rev ceiling it made a tad over 60 bhp - just after changing the expansion pipe. this is also on the old loose 11 hour old piston and original 2003 never touched crank.

So with an idea of where it was going, it was time to strip the motor and refresh in full.

The crank had never been touched and while clearly a low hour bike which we all knew, this proved it. Still all in good shape and not showing any sign of wear or distress and quite serviceable.
I opted to replace with a new Honda crank - and have this old one refreshed and i will add it to my "spares kit"



The Barrel sadly looked a little worse for wear. The seizure in June, it looks like the aluminium below the plating may have "moved" a bit when i nipped it, as such the exhaust bridge plating was showing the sign of a slight crack forming.
Assured this is actually ok, and it should be ok to run for another year - but it will only get worse and deteriorate, i opted for a new genuine Barrel and piston kit. The old barrel and piston can go with me in my track side spares kit.

New Silver plated small end bearings - the genuine Honda items are not that great apparently,

New main bearings with specially heat treated cages

New Mikuni TMX5 - 38 Powerjet Carb. As i touched on briefly before, adding a powerjet that is controlled by the zeel CDI gives me a couple of map options, one for road and one for track. So when flat out for sustained periods i get extra fuel from say 8.5k to 10k rpm meaning i can jet with finer control over the mid range and "part throttle" zone when in a corner which is obviously when the engine is at risk of seizing.
For the sake of another 300 odd quid it's got to be worth a punt if it keeps the motor fueling well.

Clearly all this costs quite a bit of $$ and i reckon this year in parts and development (and pistons) i am close to £3000 which when you map it all out - is just fucking insane to 99% of folk. However i am pretty confident i will have one of the quickest CR250's out there - actually possibly the only CR250 you will see out on track days, but you just cannot put a price on how it makes me feel and i have had more pleasure (and tears) from this bike than any other bike has ever given me before.
the sense of excitement when i fire it up for a pootle out on the roads, or when just about to go out on track, this thing may be old and very slow and sneered on by the paddock snobs, but it packs the odd surprise and makes you smile when it all comes together.

So i will collect the bike next week along with the finished dyno results and publish them here for all to see / laugh at.

Looking forward to a seize free 2017 - wish me luck
Upgrade your account to VIP status to enable the Signature feature.
---
---