Id just have the paintjob with a subtle 443 on it.
No made up names.
---
lee wrote:Id just have the paintjob with a subtle 443 on it.
No made up names.
I tend to agree; less is more
---
---
this is a fantastic project, i really cant wait to see this in the flesh.
trade you for a blast on the CR lol

As for paint, how about something along the supermono lines ? red with yellow ?
Upgrade your account to VIP status to enable the Signature feature.
---
Cheers mate, the bike is away at the moment being painted
Gone for this but proper yam blue instead of the red, 443 where it says TZ and no big Yamaha decal. Wheels stay gold and mudguard/hugger stay unpainted carbon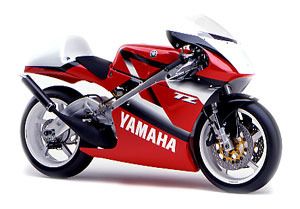 I just hope it comes out like it is in my head :p
Also got different needles to try in carbs and more jets, bell mouths and I'm retro fitting a TPS so I can have a much more accurate ignition map. Once that's fitted and working I'll be going back on the dyno, I will be happy with the same peak figures but smoother on the throttle/less of a hole in the mid range, although I'd be surprised if it doesn't gain a bit at peak too.
---
---
---
Clothes on, pleased with the outcome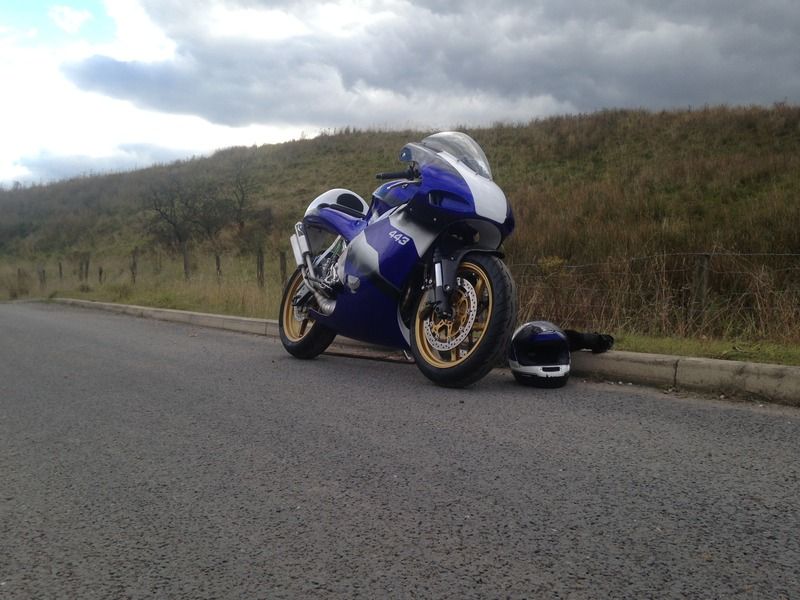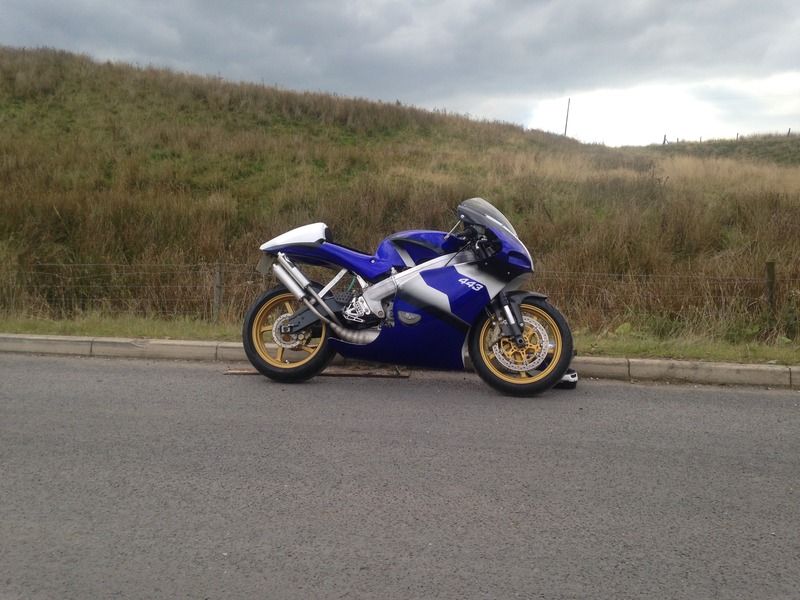 Got a few miles in and the flat spot found on the dyno is quite pronounced on the road, it feels like it needs a good tooth off the front or a few on the back as well, I'm cruising around in second at the moment which isn't ideal.
Plenty to improve but at least it can be ridden.
---
I love the blue and white mate.
She looks stunning with her cloths on.
---
That looks properly ace mate, you must be well chuffed with it and very proud of yourself

Honestly, very envious of that. What a lovely looking thing
---
---