NWAA Supporter
Posts: 534
Joined: Thu Mar 12, 2015 9:52 am
Mon Aug 17, 2015 1:40 pm
Well now i embark on a path i have dreamed of treading for a long long time.
For as long as i can remember i have always fancied the idea of a CR250 that is road legal and this will be my ongoing track bike.
The last 3 years has seen my old CRM250AR shod with Talon rims and hubs, BT090's and has been a great introduction to some track day fun and laughs. Not too quick, easy to ride, impressive in the corners but not once has it failed to make me smile especially when conditions were damp or wet where this thing came into it's own and often cleared off to the front.
I have ridden the RC30, RVF400 and a few other bikes on track and its all cool, but the CRM is by far the most fun.
So logically the CR should make a suitable replacement with a bit more shove, bit less weight, handle that little bit better and be even more fun*
So with a suitable bike sourced, i have taken delivery of a 2007 low hours nice condition CR250 that is already road registered and has a V5
It has just had a new genuine Honda piston kit fitted as such should see me getting used to it and one or may be two track days this year.
So plans for the bike as follows
1 - ordered a new set of Talon gold hub, Excel gold rims from Talon with the large disk conversion and adapter. These should be built within a week all being well.
2 - get a sodding side stand. bike's against walls may be groovy and all that, but i dont fancy a bar end scrape down the side of my transit.
3 - some kind of speedo / hour counter. As already been kindly pointed down the trail tech route, i think this makes much sense if i can tap into a suitable power source.
4 - possible generator and lighting kit to run enduro spec lights, also build in an ignition switch and key.
5 - new gearbox with custom gearing to suit track day and a better spread of ratio's. not cheap but will transform the bike.
6 - flywheel weight to calm the delivery somewhat, this thing is pretty eager to spin up.
7 - cosmetics, the bike while described as "mint" is very nice and may be very clean for off road standards, but it is far from my definition of mint, and some superficial frame scratching can be cleaned up, corrosion is not permitted and i want this bike as close to new and original looking where i can within reason. New plastics will be as close to OE as possible but all tasteful.
Obviously pictures will come once goodies arrive, the new wheels may be coated in saliva though.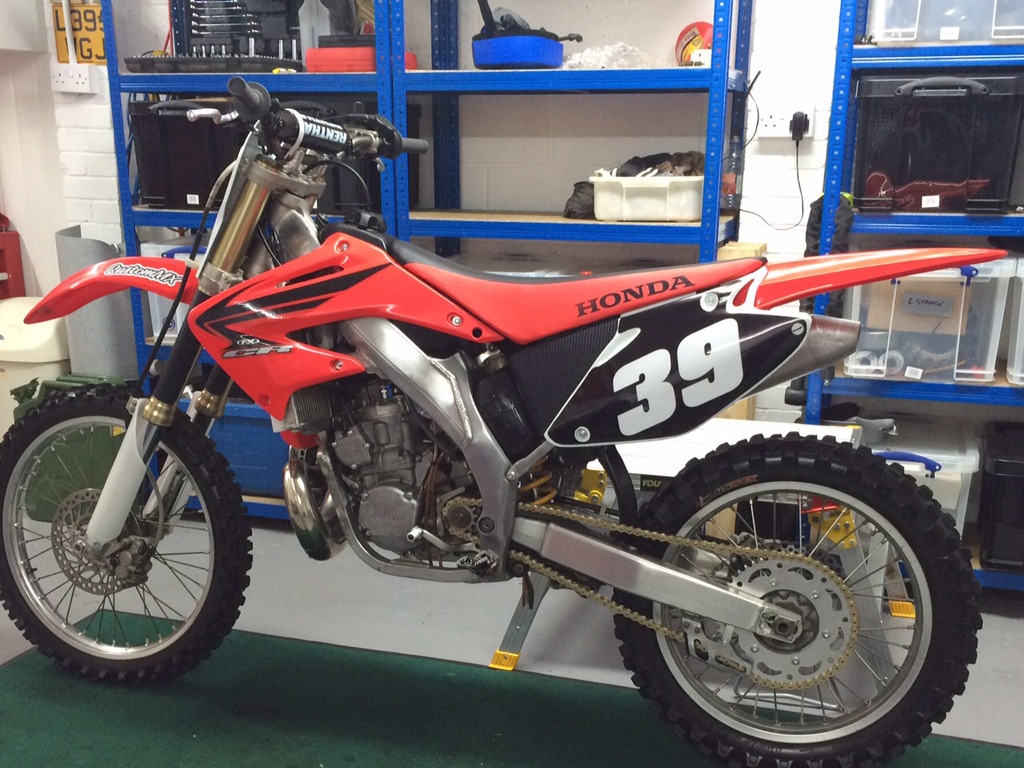 Upgrade your account to VIP status to enable the Signature feature.