VIP
Posts: 681
Joined: 30 Mar 2015, 11:05
Location: Northwich
I fancied the BTCC one but silly money like the GTI 30 Edition that's y I ended up with series one
---
VIP
Posts: 1896
Joined: 31 Mar 2015, 22:31
An alfa sud with a Ferrari lump in it
Saw one in Lytham a few months back
---
Sorry to digress, well the 03 bike is also as far as it can go until it get the custom box and pipe made and dash.
i decided i like the OE look for it, so here it is in all its glory.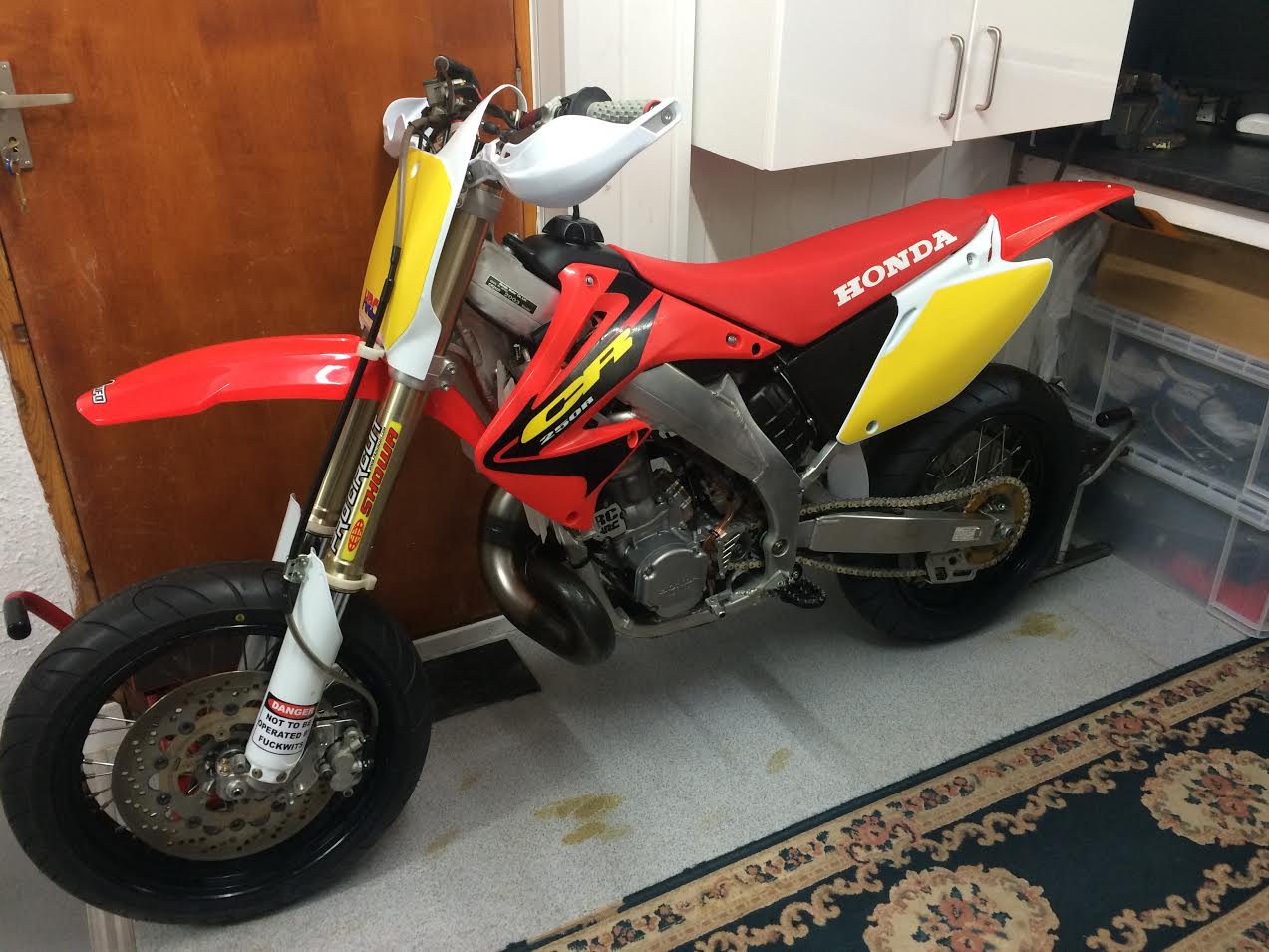 Upgrade your account to VIP status to enable the Signature feature.
---
Posts: 502
Joined: 30 Mar 2015, 10:47
That looks ace Paul, hope valley happens this year to see this flying round the track

Sent from my SO-01G using Tapatalk
---
Loving that original look.
Nice one.


Sent from my iPhone using Tapatalk
---
NWAA Supporter

Posts: 317
Joined: 30 Mar 2015, 13:09
Location: Mordor
---
Occams Razor wrote:Clio's are what the elite spend their money on.
don't tell them
they'll all want one.
---
Ok bit of a thread resurection.
The 2003 bike as you may recall was always going to be the primary track bike, as such be developed as required. Budget kinda went out of the window and where most would stop i foolishly decided chucking money at a bike will make it right - well not quite but am sure you appreciate the stupidity daring to tread where others stop and call it a day.
The CR250 being used as a supermoto (road legal or not) is slightly flawed in a couple of areas. These areas are
1 - The gearing, 5 gears and even running a 14/38 final combo with 17" rear tyre still see's the bike flat out just shy of 10k RPM and at an indicated 97mph. as such on just about every single track you are flat out for far too long which leads to the next issue
2 - It (like most highly tuned premix only race machines) doesn't really do "part throttle" as such you may as well have a switch for the throttle. trying to negotiate a bend in say 3rd on part throttle is either going to send you skywards when the power kicks or be off the boil just when you need it. It also is likely to seize on the over run if coasting on the throttle, so its either full on or off and blipped agressivley on the over run.
3 - On the road its about as easy and civilized to ride as a chainsaw with wheels and no guards. Ok that is expected however it will say the 03 bike is much smoother. Piss poor tank range so trips out on the road are no more than 30 miles per sitting and you will be carrying some oil with you and have your calcs worked out in your head as you fill up with 7 litres of fuel and mix your oil.
So to try and address some of the issues, it was clear the exhausts are just not designed for top end use and are the cause of high gas temps when flat out. So a custom exhaust is required. Ian @ Viper has agreed to take this on and build one for me to suit the use i require and keep it road legal too. This is still to be agreed when it goes in for a speedy turn around.
The 12oz flywheel weight makes a massive difference on the road, so much easier to pull away and the way the power is delivered.
The dashboard needed to give me all the toys required for track and a GPS speedo for the road. the AIM MyCron5 ticked those box's - and then some, but they are not cheap.
The custom primary gears will make a huge difference to the gearing over all and while not cheap at around £500, it will fix one issue quite well.
So today i took this bike out on the road for a 5 - 6 mile shake down test for the first time. and it was like night and day compared to the newer 07 bike.
The 03 bike instantly sounds rattly and a bit rough, yet even with new OE crank, piston and bearings they are just a noisier engine it seems and has less of a new "whir" kind of sound like the 07. However the way the 03 delivers it's power is totally different.
Ok you can see on the dyno graph it makes its power around 2k further up the scale, and when it does it it over 6 bhp more up top in a like for like setup. On the road it is way smoother too but this may also be the flywheel weight helping.
The dashboard is epic. Water temp is read from a drilled casting in the head modified to accept the sensor, the EGT sensor is obviously welded into the exhaust and gives a good indication of temps and load.
The shift lights are superb, speedo is great - what a fantastic dashboard full stop.
the 15 tooth front sprocket has allowed a theoretical top speed of 109 mph at 10k, but more importantly it will be far easier on track and less likely to be sat in the danger zone. on the road too it make sitting at 65 just about perfect in 5th gear.
So after that little run i can honestly say while the 07 bike is clearly mint and as new as it could be, this 03 is by far the better bike not only on the road, but i reckon it would be on track too - time will tell i guess.
I need a track day now to scrub its tyres and give it a proper shake down and get some confidence with it. The handling on the road is softer than the 07 bike and just the way i like it. Being sub 95 kilos and having a fat fucker perched on it, the wallowing around and some of the shapes it will bust i kinda like. i feel its all a bit easier to wrestle around especially when its a bit wet or damp over a rigid setup.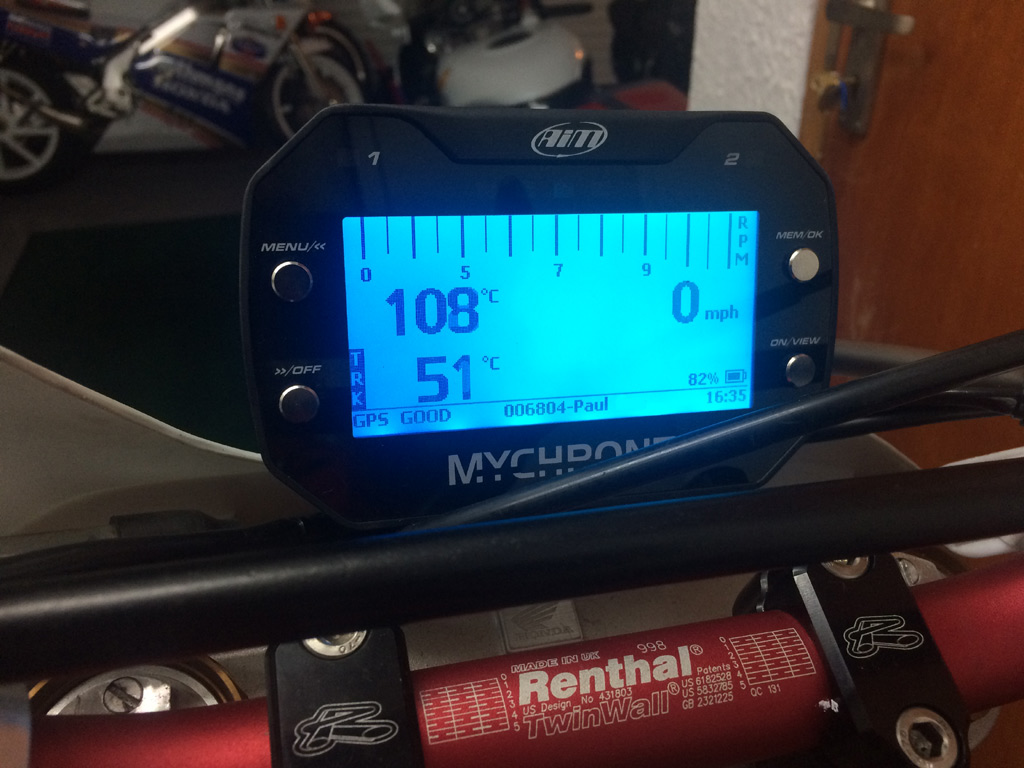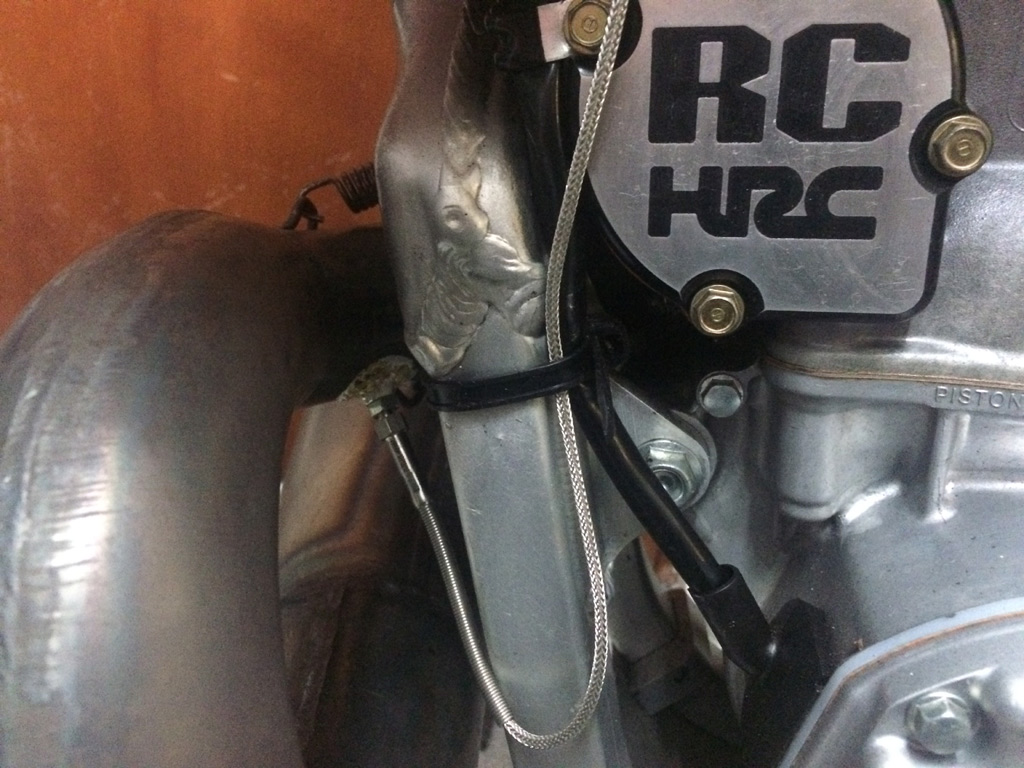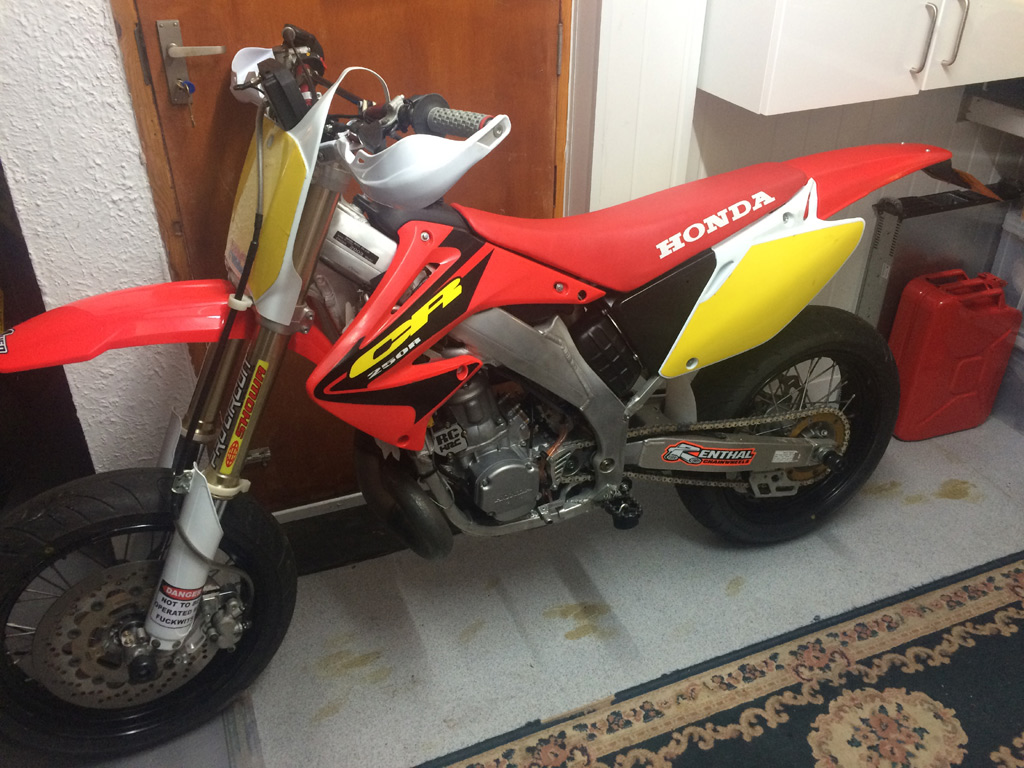 Upgrade your account to VIP status to enable the Signature feature.
---
NWAA Supporter

Posts: 317
Joined: 30 Mar 2015, 13:09
Location: Mordor
Hardcore, rather you than me. Love the sticker on the forks BTW.
---
ha you spotted that lol.

Its a bit like the CRM - but with 20 kilos less weight and around 20 more bhp all delivered in around 2k rpm area.
i like different.

BTW i have also purchased a 1998 CR500 which is rather minty and has some sensible mods like decompression valve so i can actually start it. that is the next project supermoto i think. i will be making that road legal too - but that really will plant me in hospital if i get frisky with it.
Around 104 kilos and 78 bhp - win
Upgrade your account to VIP status to enable the Signature feature.
---
---