Well guys i think this one deserves a dedicated post of it's own - it is actually based on a totally different bike.

So take one New old stock 2007 Honda CR250 and throw a shit load of money at it (even after the initial heavy purchase price) get it fully road legal and registered, convert to a supermoto and tune for around low 50's bhp and enjoy and thrash on local roads and the smaller trackdays.
Budget - £sub 10k ideally ha ha ha

So there is the brief, here it all comes
Upgrade your account to VIP status to enable the Signature feature.
---
So as you can see, i managed to source a pretty well unused example which was the last of the CR250 2 strokes. Imported from the USA when new, then used once on a tarmac drive by the original owner so total running time = 10 mins !!
Sold to a guy in the north east who used it as a show pony for all the parts they made for CR's and from there it was used as a display model for a couple of shows on the Honda stands, then dismantled and stored in a spare bedroom - until i bought it.
The price was substantial (more than they were new, comparable with a new CRF250X in todays money) but this really is the last chance i would ever find a unused CR250 so i had to have it.
Pics of the bike as it was earlier today / this evening.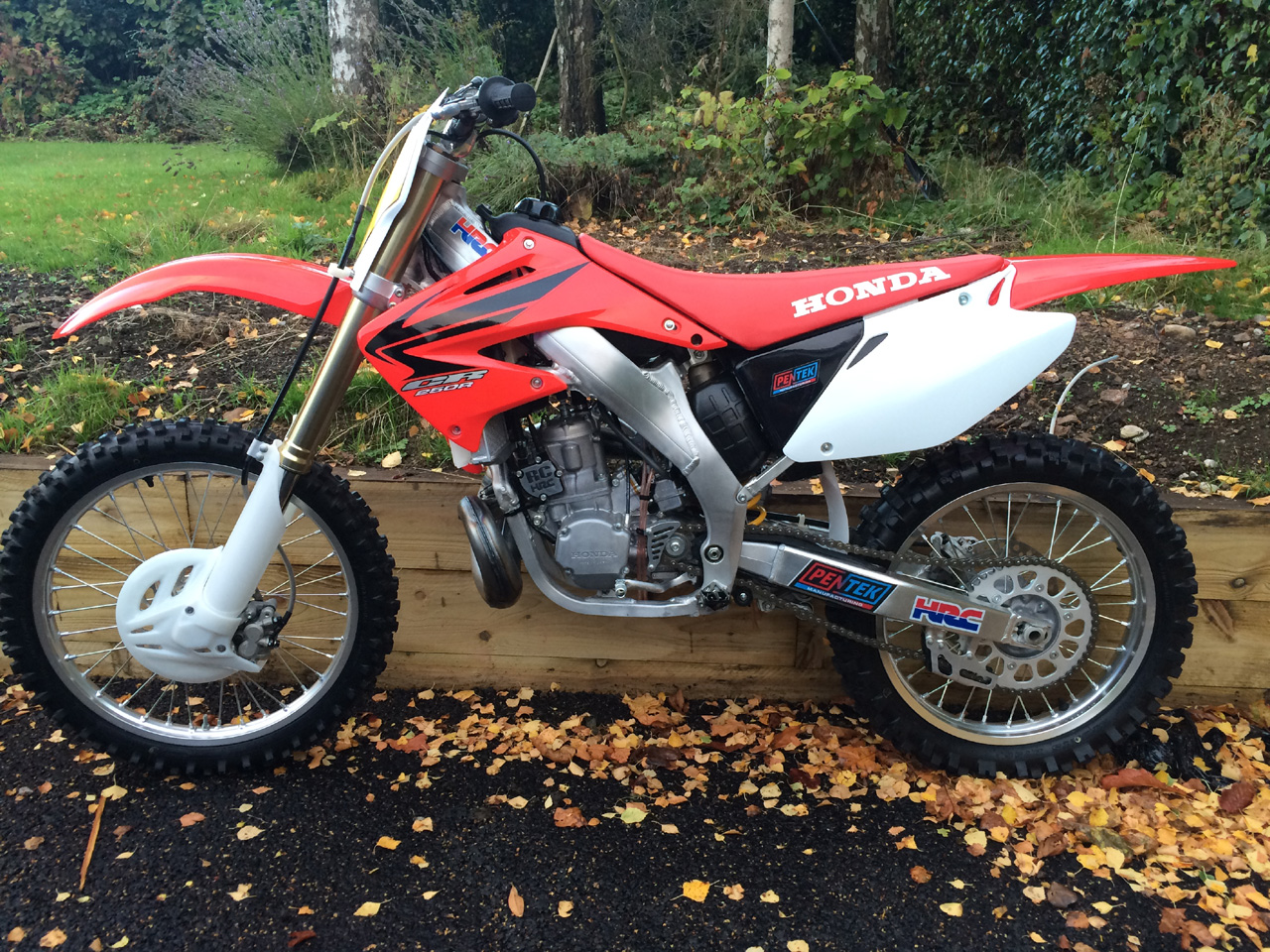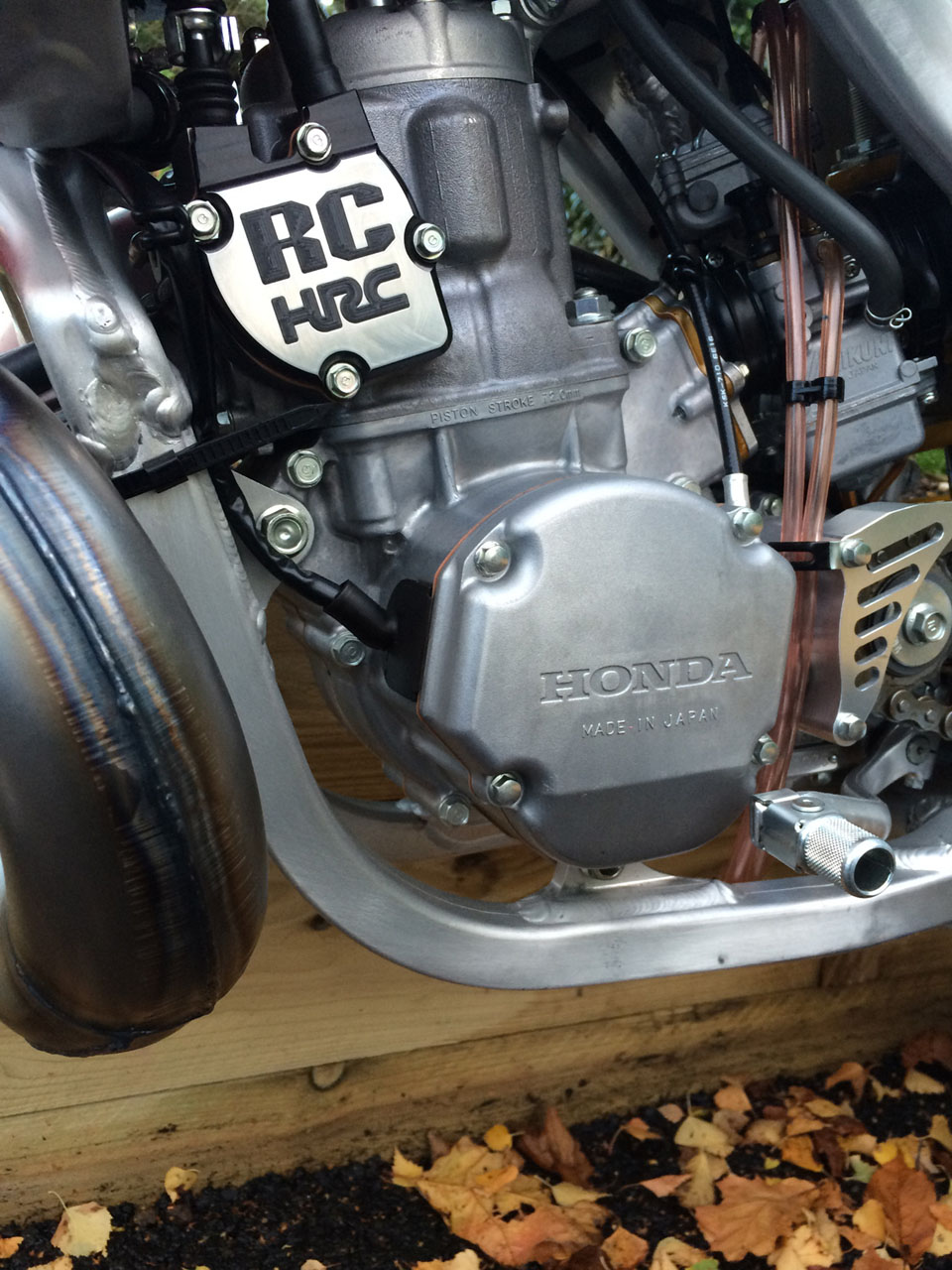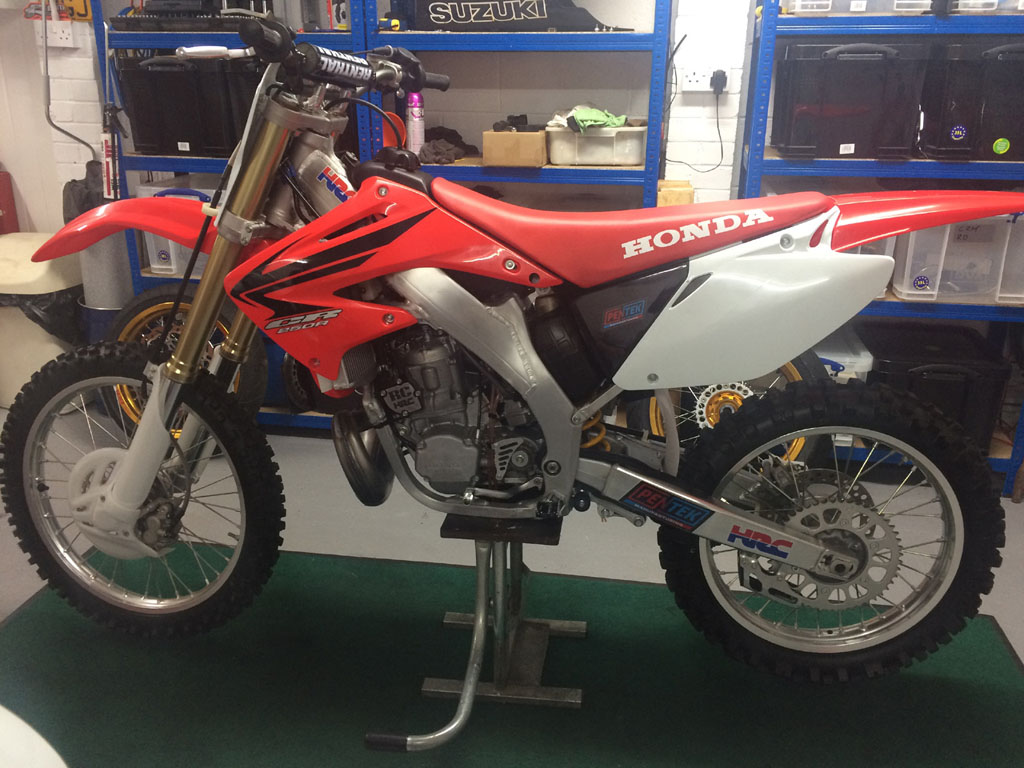 Upgrade your account to VIP status to enable the Signature feature.
---
So where do we start ? well first things first, here it is right now. as purchased, couple of none standard stickers, aftermarket powervavle cover and case saver and a full DEP system. note the chain missing - i stole it to fit on my other 07 CR250 to sell the bike.
So strip off all the new original plastics and store away in the loft then soak the thing in ACF50 and leave for 24h to soak in and run everywhere
Enjoy everyone this is possibly the only time you will see a CR250 that's new and stripped down naked (15 mins work - i love the simplicity and quality of these)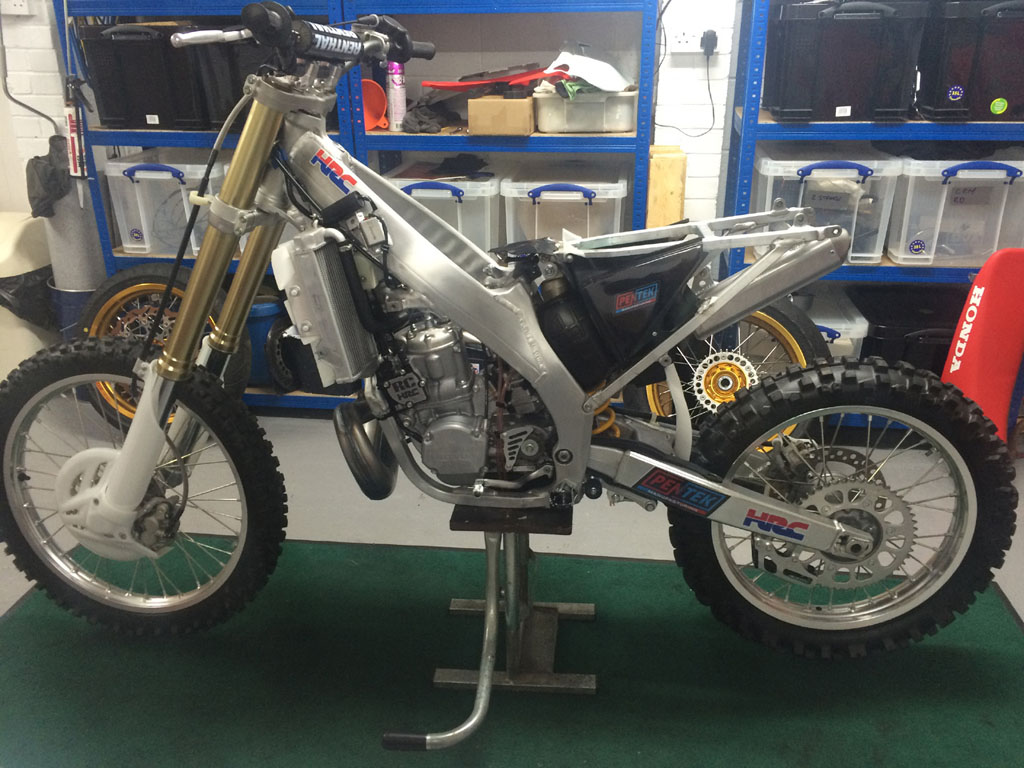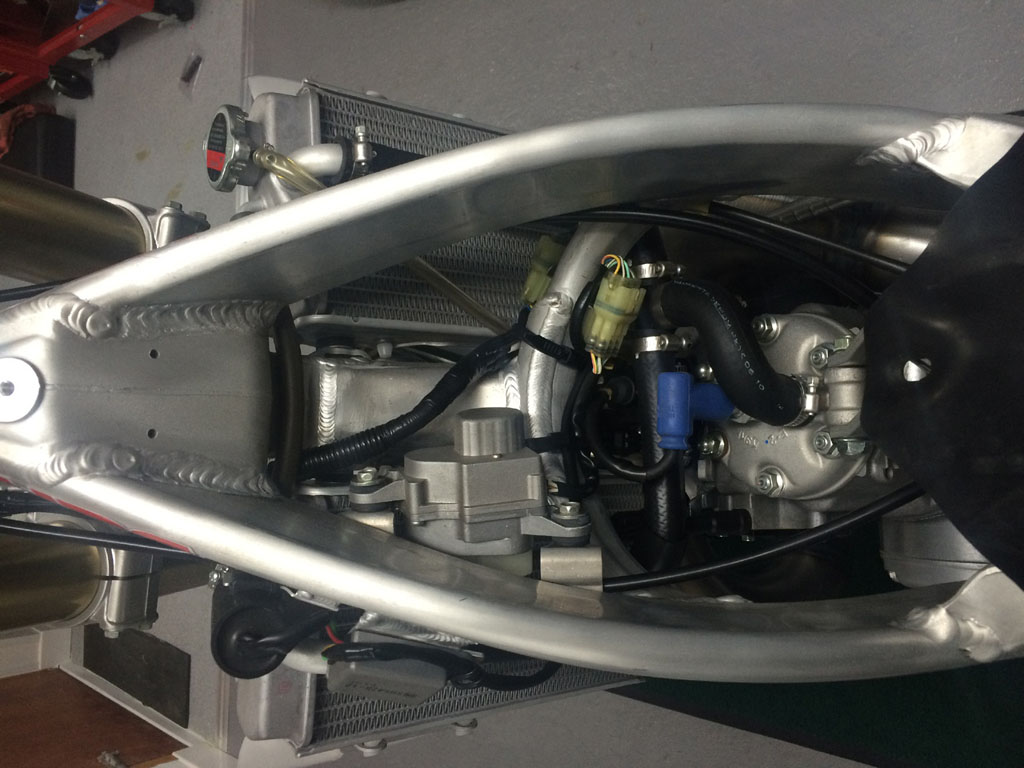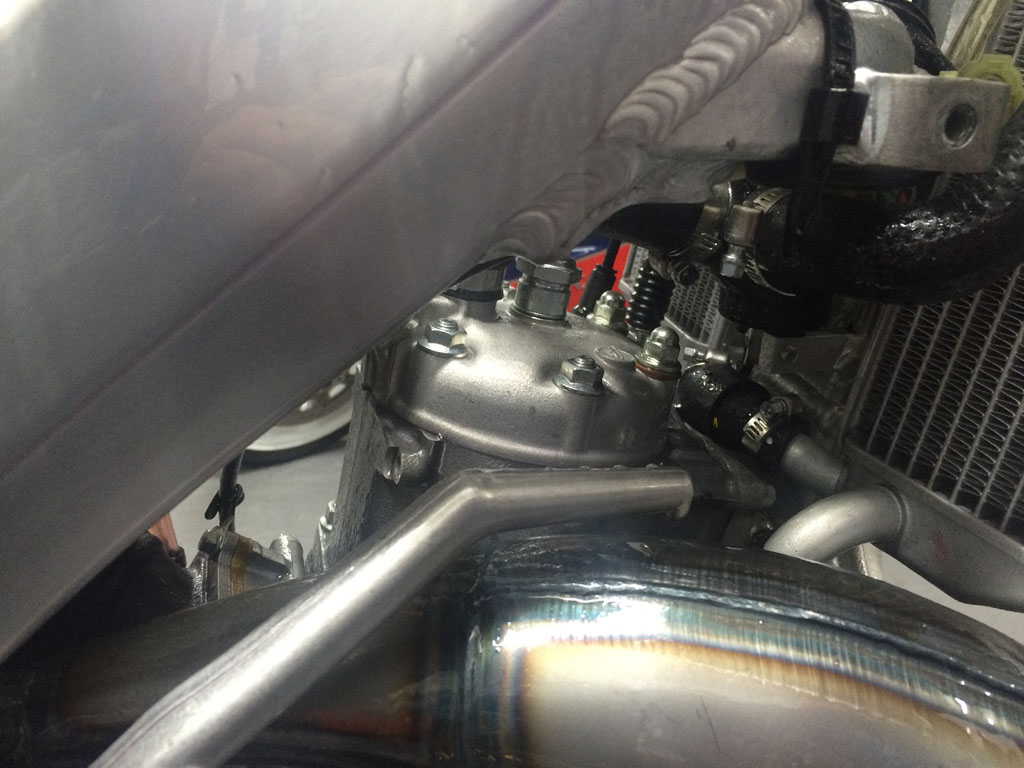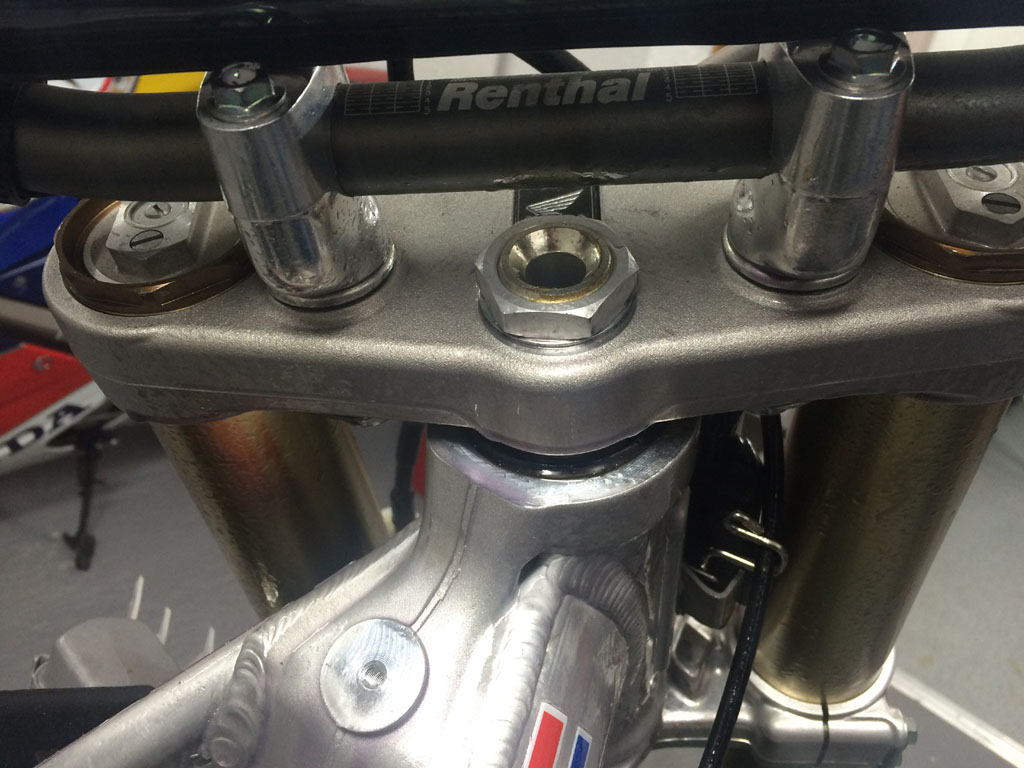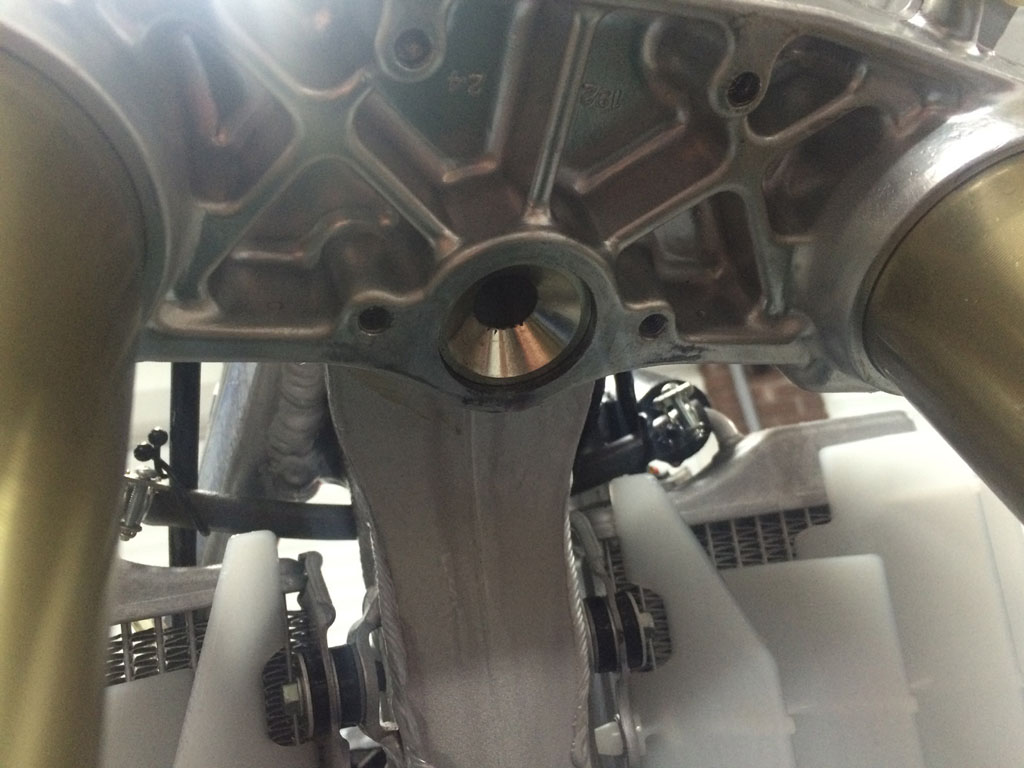 Upgrade your account to VIP status to enable the Signature feature.
---
So while that is soaking in it gives me time to compile the shopping list.

1 - Talon gold hub and gold rim Supermoto wheels £1150 - Purchased
2 - Talon large supermoto disk and caliper adapter £250 - Purchased
3 - Aftermarket OE plastics kit £90 - Purchased
4 - JB Racing custom ECU £300 - Purchased
5 - 14/38 gearing and chain £90 - Purchased
6 - Supermoto front mudguard £25 - Purchased
7 - Enduro rear fender with brakelight LED and number plate holder £40 - Purchased
8 - Aim Mychron5 GPS Dash with water temp sensor and EGT sensor £400+ - Ouch

Now for the really juicy custom stuff

1 - Custom exhaust made specifically for trackdays and to get the gas out at top speed and revs. standard pipes are not really suited to being held flat out for any time so a custom pipe is essential. This will be a nice fat item and routed under the bike so an under slung pipe £500 - Commissioned to be built
2 - Ok now running 14/38 and 17" wheels means a real top speed of around 99mph. The problem is it gets there almost instantly as such is flat out far too long. I need custom primary gears to gear for a projected 120mph, then i can go up on the final gearing to suit tracks. sadly this is very much custom prototype work and not cheap £500+ - Commissioned to be made
3 - custom 6 speed box, this is very much a last resort option but the standard 5 speed box can be replaced with a 6 speed item for around £2000

There will be a few other bits to buy, things like fork sliders and bash plates and some other bling and bits and bobs as the project goes along.
Thing is, this is a pretty easy project in terms of bolting stuff on, the custom fabrication is something else.
Upgrade your account to VIP status to enable the Signature feature.
---
Road registration

Well the first hurdle has been passed, i registered the chassis on the HMRC NOVA system, and instantly got the NOVA number back - woo hoo, so this shows there is no duty owing on the bike and i can now start with getting an MOT on it, insure it and then apply for a date related registration number (56 plate)
Upgrade your account to VIP status to enable the Signature feature.
---
NWAA Supporter

Posts: 322
Joined: 30 Mar 2015, 13:09
Location: Mordor
That 60 speed box will keep it on the boil, it'll be really close ratio.
Looking forward to seeing this.
---
lol yeah that might be a typo, or maybe i could loan it to a movie set when they do a bike shoot with around 20 gear changes lol
Upgrade your account to VIP status to enable the Signature feature.
---
Well tonight i had a couple of hours spare so did the following
Cleaned off the excess ACF50 and had a general wipe down.
Cleaned up the rear wheel, spaced out the rear sprocket 2mm and fitted the OE rear disk - and fitted the wheel
Removed the front 13 tooth sprocket and fitted the 14. i was surprised to see the 15 could actually squeeze in there but would rub some of the swingarm guard slightly. i may replace the guard with a none OE item and trim it down a bit. a 15 tooth front could actually sort much of the gearing issues i am going to have and save me a lot of money and hassle with primary gears.
Fitted the rear enduro mudguard with LED brake lights and aftermarket side panel plastics.
Take a look at the mintyness of this bike, it almost seems just wrong to rag it around a track being so clean.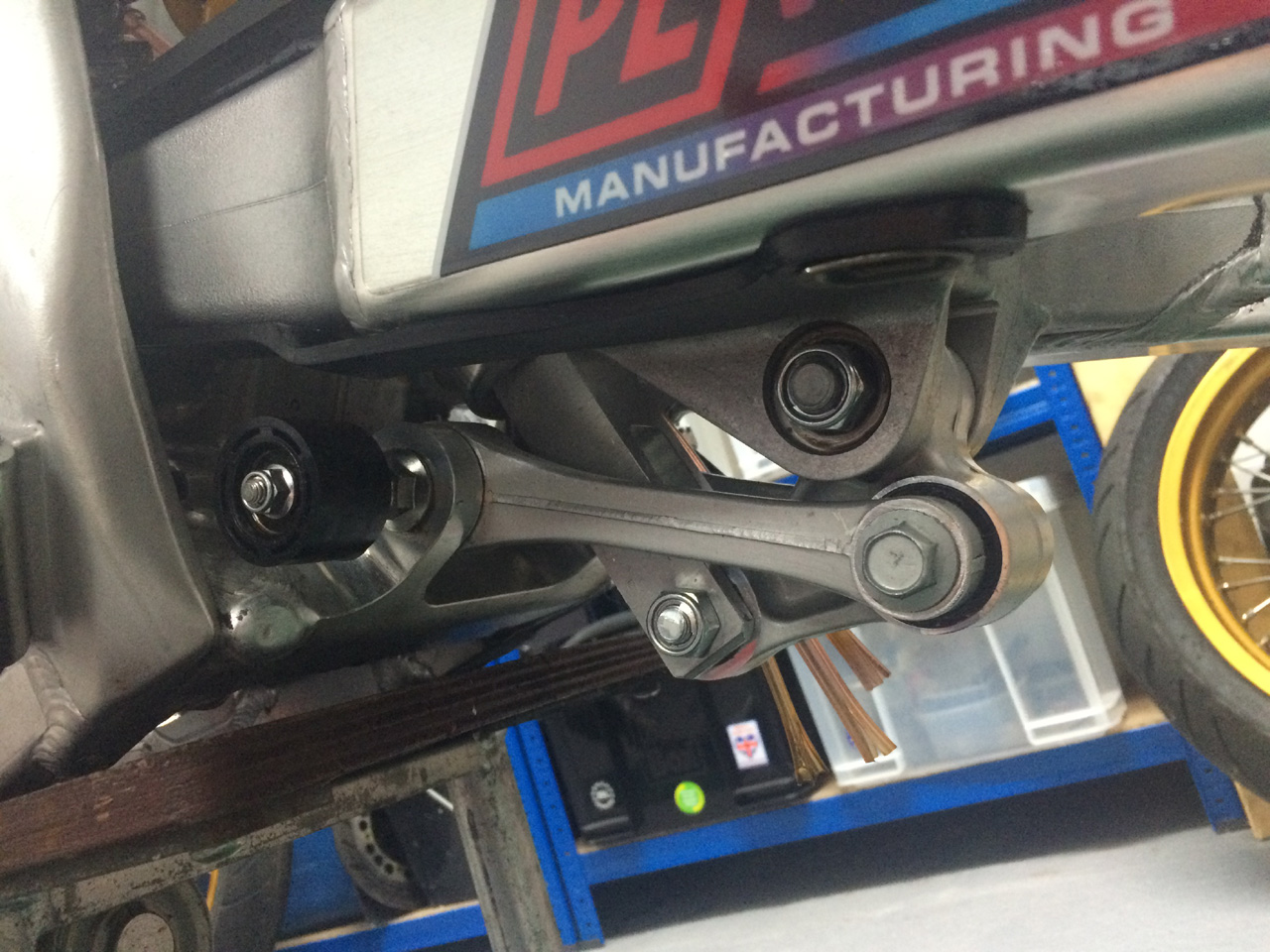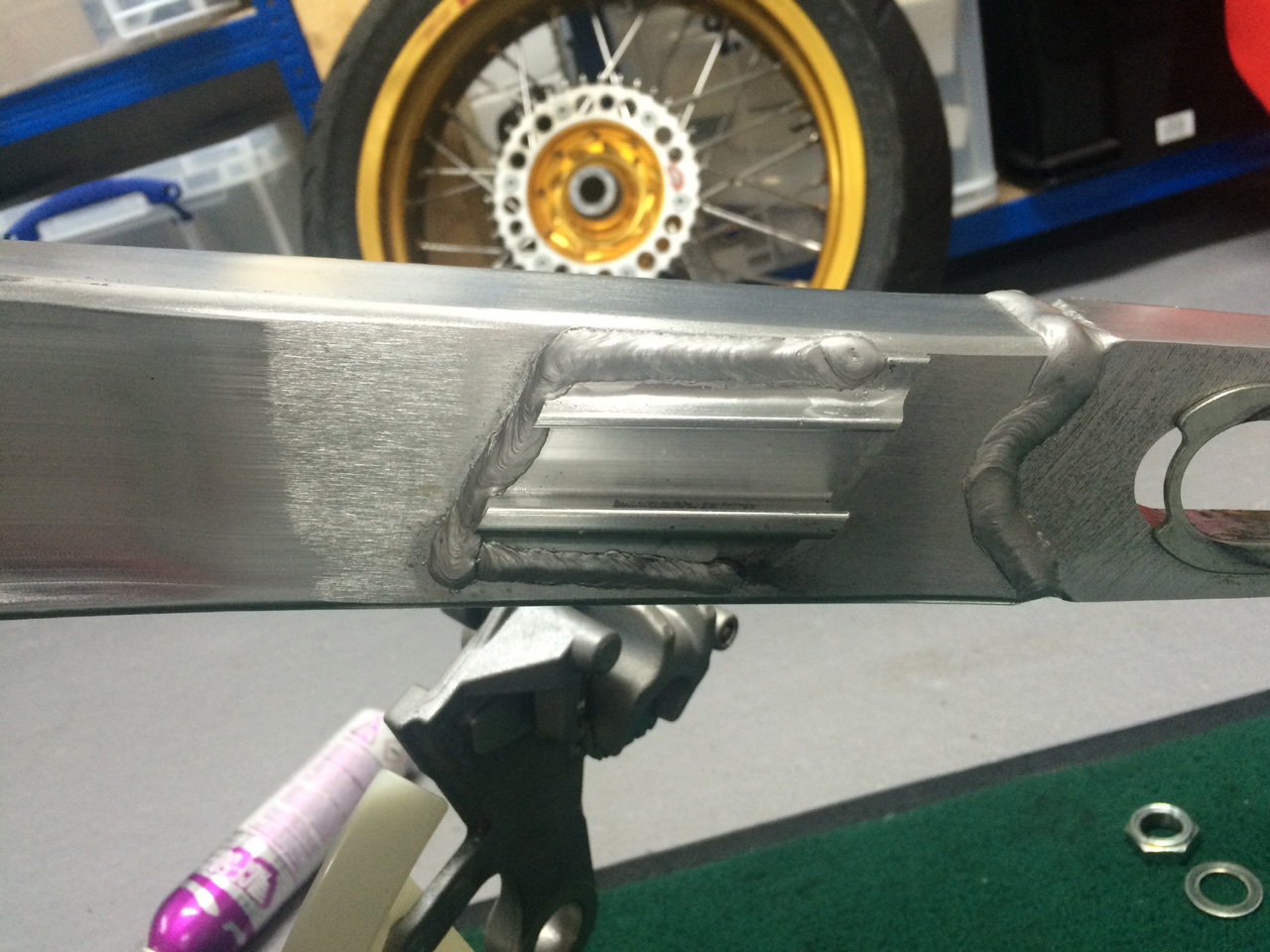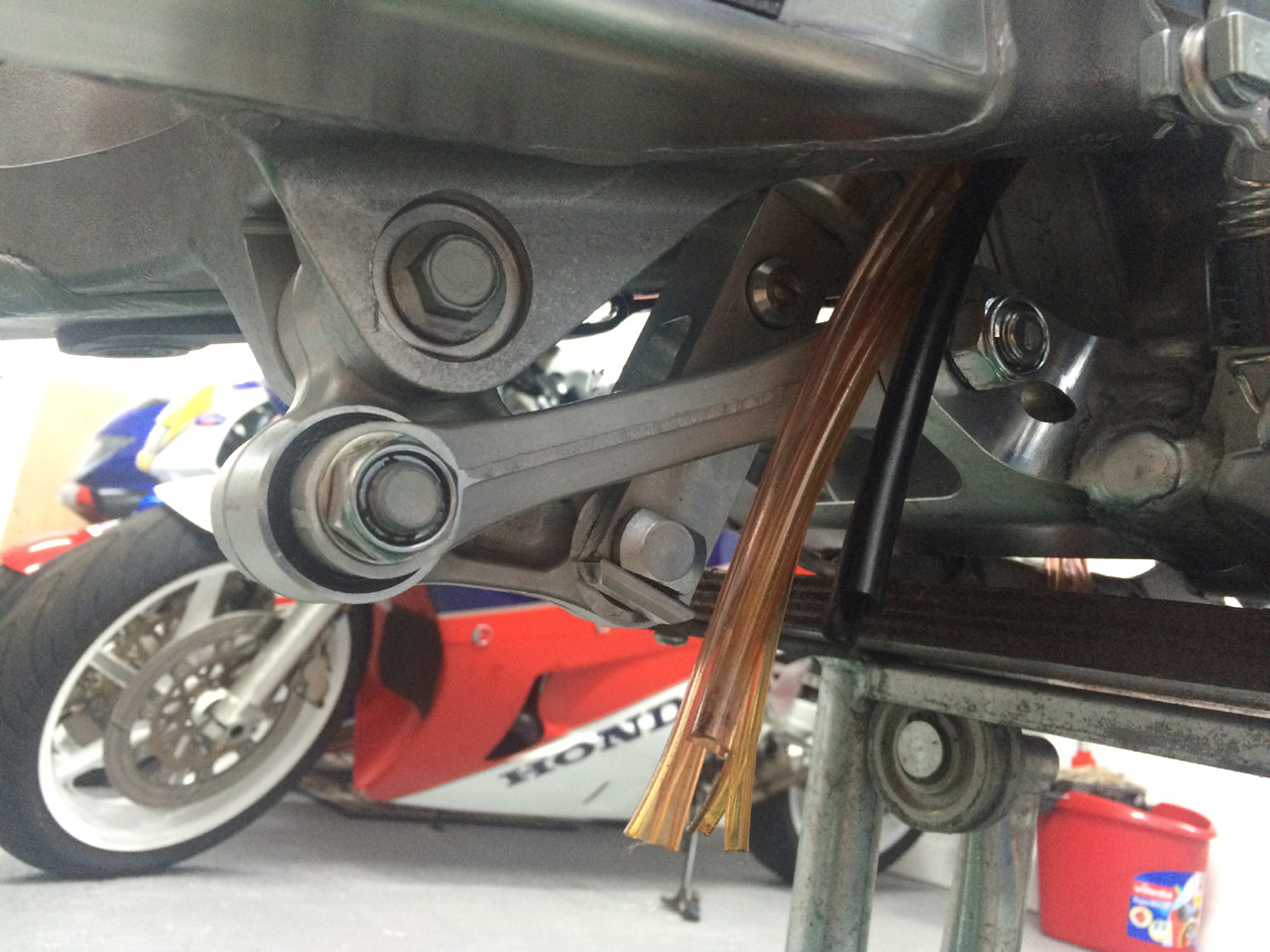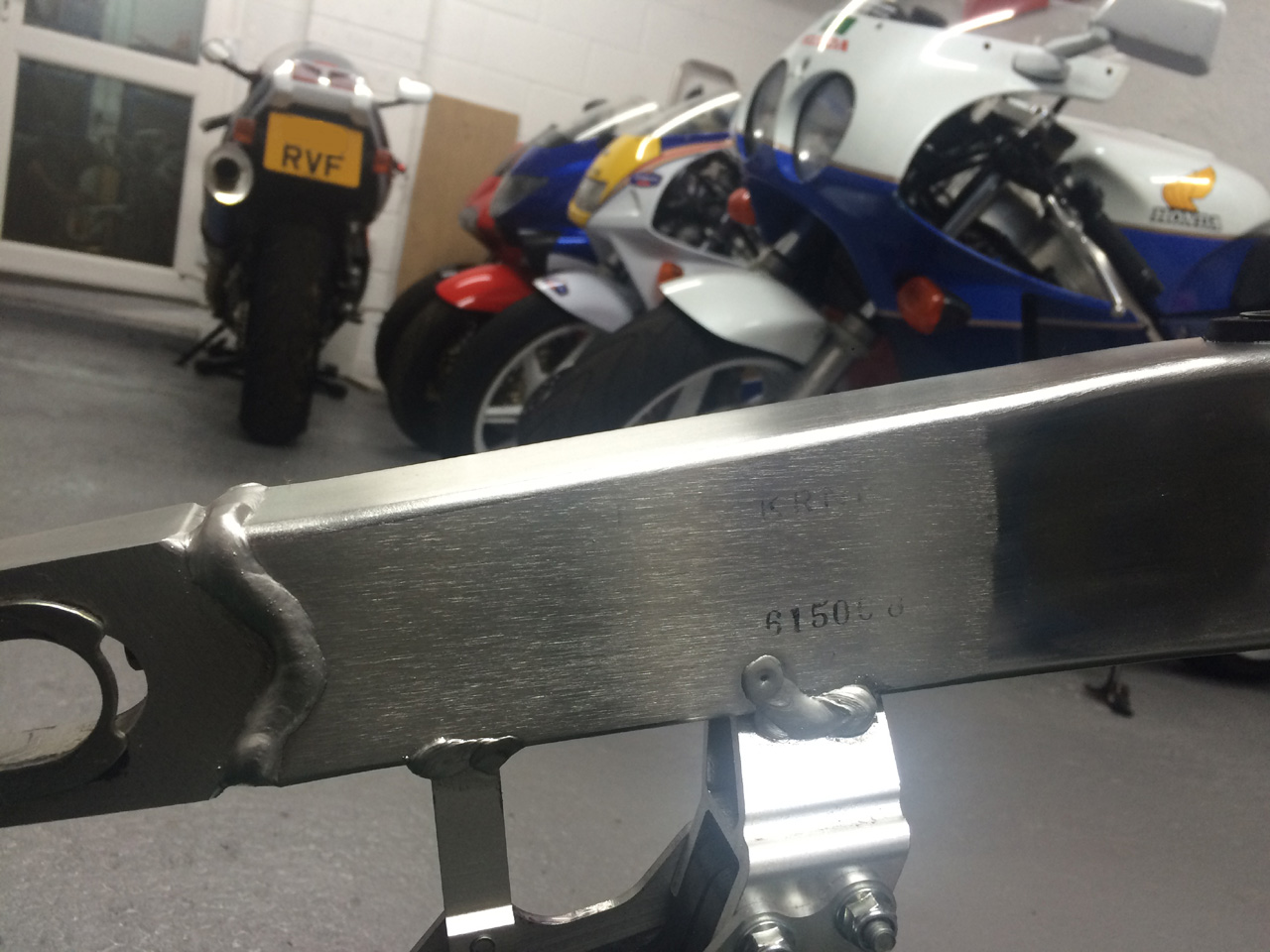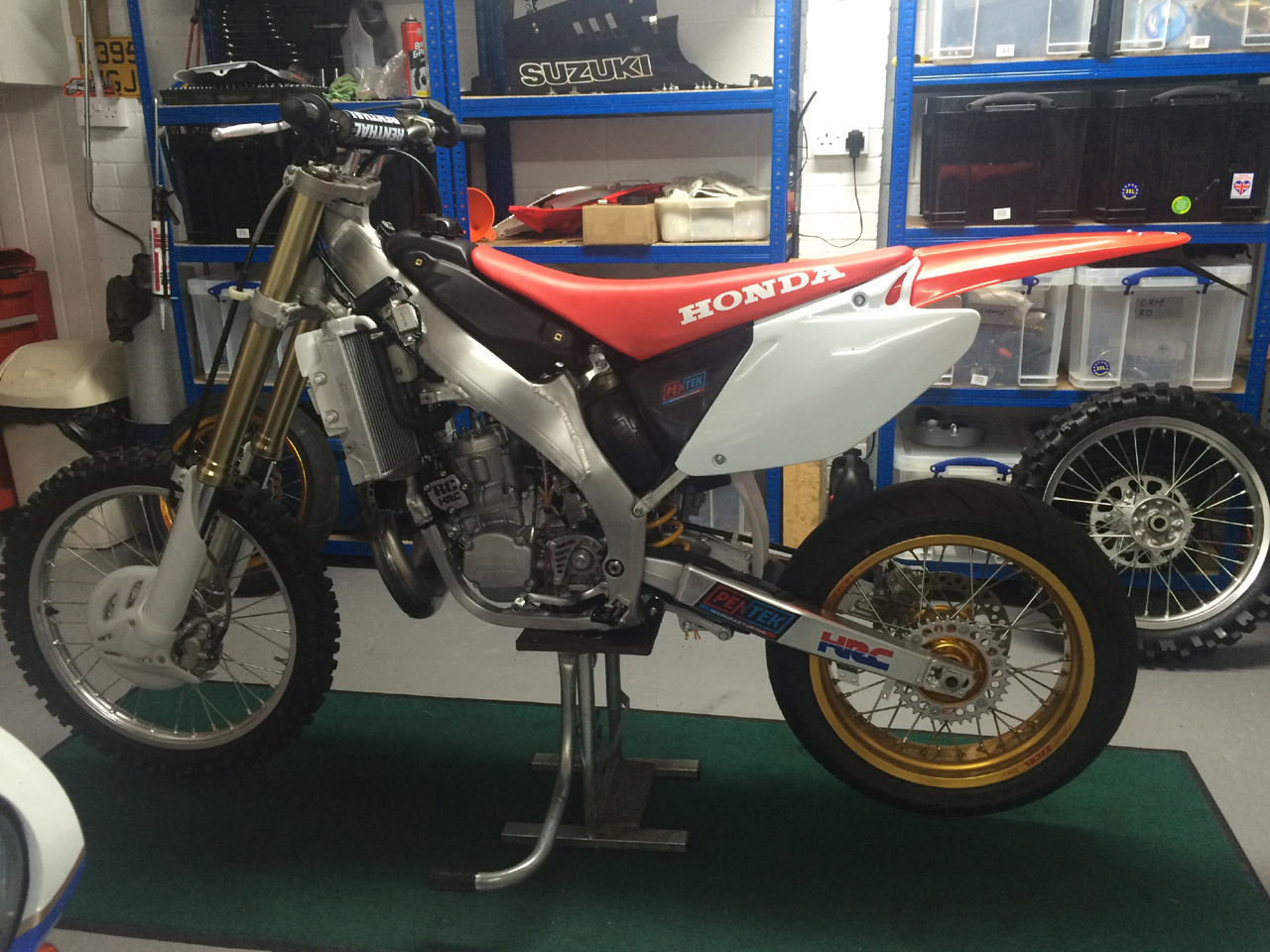 Upgrade your account to VIP status to enable the Signature feature.
---
VIP
Posts: 2028
Joined: 31 Mar 2015, 22:31
---
Good stuff, who's doing your exhaust?
---
---